Virtual Reality in Education
Ben Franklin said, "Tell me and I forget, teach me and I may remember, involve me and I learn." Virtual Reality (VR) has limitless potential to create immersive and engaging experiences in education. In this month's 5 Minute Sound Byte we explore ways that VR can be used in education and provide resources for how you can get started NOW! 
Links to help you get started
3-Fold

Gains

:
How Technology Can Improve Quality, Access, and Affordability in Higher Education

To make 3fold gains, colleges and universities need to make changes in teaching and learning. Certain forms of peer interaction and other active learning can improve the quality of learning for almost all students, and the most value is added to students from underserved groups, resulting in more equitable access as well. These gains can also improve affordability. 
Read how three colleges and universities focused on incorporating technologies to impact these three values: quality, equity, and affordability. 
Turnitin is a plagiarism detection program. It reviews student papers to determine if there are similarities with other works.
Turnitin detects similarities between student work and:  
– Scholarly publications
–Internet archives
–Turnitin's global repository of student papers  
It notifies instructors when there are red flags (white text, non-English characters).  It is integrated directly into D2L, but needs to be activated at the assignment level. CCIT has created resources for instructors to familiarize themselves with Turnitin. For directions on how to use Turnitin, see below: 
Quizzes:
Align Quiz questions to Learning Outcomes in New Quiz Creation experience
 As part of the New Quiz Creation experience, instructors can now view and edit Learning Outcome alignments in relation to quiz questions. Instructors can add or remove Outcome Alignments by selecting a question and then clicking More Actions > Align to Standards. Questions have a visual tag to indicate if they are aligned to outcomes. 
Also in Quizzes:
Reduce test anxiety by creating quizzes without time limits
 Instructors now have the option to create quizzes with no time limit. The No Time Limit option is now the default Timing setting for new quizzes. Learners who take a quiz with no time limit now see No time limit under Time Allowed on the Quiz Summary page and Est. Length: No Time Limit on the quiz itself. 
Join CCIT for this Month's Trainings
Jason and Carrie are on the case! Join us this fall as we create components for a Virtual Escape Room during each Coffee Talk. We'll build the pieces that can be used alone and then combine them at the end of the semester to create one cohesive escape room. 


October 14th: 

Transform your Presentations into Interactive Activities with Google Slides



October 28th:

CCIT's 360 Camera to Create interactive images with ThingLink
Lunch and Learn this semester will be based upon an article from Educause: 4 Misconceptions of Online Learning. Join Laura and Karianne to discuss ways that faculty can debunk these misconceptions with technology tools easily available online and through D2L.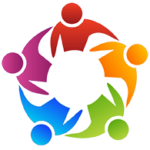 October 5th: Misconceptions of Online Learning: Synchronous Teaching is Limited  
October 19th: Misconceptions of Online Learning: Online Courses Can Only be Taught Synchronously
Do you ever go to a Coffee Talk or Lunch and Learn session and want to implement the strategies, but you just don't know where to start? If so, we are here for you! We've created a Teaching with Technology makerspace to help you put your ideas into action! Hilary and April will work with you and your friends to create a mini project that you can use with your students. 
To get started fill out our appointment form on the web page, let us know what you want to make, where and when you want to meet, and who you'll be bringing with you! 
Learn more by visiting our Make It, Take It web page or watch the video.
Did you miss any of our CCIT trainings from last month? Check out our past episodes and resources here on these relevant topics:  
Coffee Talk
Lunch & Learn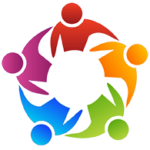 September 7th: Misconceptions of Online Learning: Group Work Doesn't Work in Online Courses 
September 21st: Misconceptions of Online Learning: Groups Can't Collaborate
FREE Canva for Education Account
Canva is a graphic design tool, like Adobe Photoshop, that makes the design process as easy as 1-2-3. Not only does it have a simple to use Drag-n-Drop interface to create course banners, images, and presentations, but it comes chock full of free stock images, templates, and presentations. Instructors can register for a free educator account to access all the premium content.  Even students can register for a free account with access to much of the premium content. Canva has easily become one of CCIT's most valuable and favorite tools! For additional support contact someone in CCIT.