CCIT Coffee Talk
Have you had your coffee today?? Drink the roast or tea of your choice and collaborate with us from the comfort of your own computer.
Join CCIT as we discuss creative technology solutions and innovative, high-impact instructional strategies over coffee. These Zoom sessions will offer entertaining and practical ideas to immediately implement in your courses.
Spring Semester Coffee Talks: 9:00 - 9:15 AM
Creating Accessible Documents
Friday, February 28th: Digital content is a major part of all our courses. In this Coffee Talk, you'll learn strategies to ensure your documents are accessible to everyone in your course!
Hosted by: Sara Carter and Jason Silverstein
Zoom Link: dtcc.zoom.us/j/270852967.
Handout: Make Your Word Documents Accessible
Previous CCIT Coffee Talk Topics
What Students Don't See in D2L
Friday, February 14th: More and more students are accessing courses on their mobile devices. When they use D2L's app, Brightspace Pulse, some critical course information may not be visible to them. In this Coffee Talk, Kim Bates will help you determine if your students are impacted. She will also demonstrate a simple workaround.
Hosted by: Kim Bates
Zoom Link: zoom.us/j/457577928
Please download and log in to Brightspace Pulse on your mobile device before the session begins.
PowerPoint Caption Live!
Friday, January 31: Join our next Coffee Talk as we show you how to use live closed captioning in PowerPoint through Office 365. This is a simple to use tool that can make your live lecture more accessible for everyone. Stop by and see what Artificial Intelligence can help you achieve in the classroom.
Hosted by: Adrian Peterson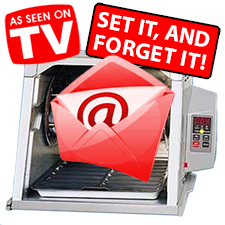 Set It and Forget It
Friday, January 17: Join our next Coffee Talk as we discuss ways to communicate with students using minimal effort. Once you set it up in the beginning of the semester, you won't need to think about it again as D2L will communicate with students based on their actions! Let us walk you through the steps to use Intelligent Agents to do the hard work for you
Hosted by: Carrie Curry & Jason Silverstein
A Message from your
favorite CCIT Elf!
CCIT Wheel of Holiday Cheer
Tuesday, December 10:  Join our jolly elves and take a spin to see if you'll win!  Bring your coffee, D2L knowledge, and questions to play a game where everyone wins.  Mark your calendars, you don't want to miss it.  
Hosted by: Anjuli Hendee & Pauline Pauley-Sturgeon
Visualizing Our World Through Data
Friday, November 22: Mapping technologies are used in nearly every industry today.  Maps can bring history, literature, and scientific data to life by enabling students to explore locations of historical events, a book's plot, natural phenomena, the spread of diseases, and so much more. Learn about free mapping resources that encourage interdisciplinary collaboration by connecting social science, math, and language arts in innovative, interactive and fun activities.
Hosted by: Kym Kelly & Jason Silverstein
How to Bedazzle Your Course
Friday, November 8: In this Coffee Talk, you'll learn tips on how to make a homepage that stands out. We'll walk you through the steps to create attention-grabbing banners to be used for your courses.
Hosted by: Jason Silverstein & Carrie Curry
Jazz-Up Your Course Imagery
Friday, October 25: Jazz up your course with some fresh images. In this informal session, you'll learn how to find royalty-free images in Google and other sites that you can use to enhance the look of the content in your courses!
Hosted by Kim Bates & Dallas Hayes.
Jazz up Your Course Imagery Handout (PDF)                    View the YouTube Video